Got Questions?
Call us on
02891822244
Or… fill out the contact form opposite & we'll contact you.
IANS
Unit B4 Strangford
Business Park
Jubilee Road
Newtownards
BT23 4YH

CONTACT
BUY LESSONS

Mopeds up to 50cc but not exceeding 28mph
Motorcycles up to 125cc &11kw 15 bhp
With L plates
CBT valid for 2 years
Without L plates
Does not expire like CBT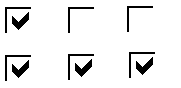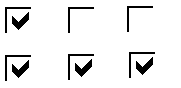 Progressive access (also known as Staged Access) enables learner riders to obtain entitlement to category A2 from age 19 and category A from age 21 provided they have a minimum of 2 years experience on the lower category of motorcycle and pass the relevant motorcycle practical tests (both off road and on road).
Direct Access & Progressive Access
Provided that you meet the criteria detailed in the categories page we can offer you a choice of either DIRECT ACCESS or PROGRESSIVE ACCESS. Direct access is a fast track method of getting on the road fast with a minimum of fuss - completing CBT , Theory , Off Road and On Road Tests in quick succession.
Compulsory Basic Training
• You need to complete the CBT if you want to ride either a motorcycle or a moped (a moped has a 50cc engine or less and a top speed of 31mph). We offer two CBT Packages. Riders with some experience can opt for a one day intensive course. Beginners can choose a 1 - 4 week course. After attaining your CBT certificate you will be entitled to ride your moped or motorcycle ( AM / A1 ) with L plates for two years. Please note that customers who want to ride larger motorcycles ( A2 / A ) cannot ride these vehicles unaccompanied on L plates. However we offer a FREE CBT Package for these riders with our Progressive and Direct Access Packages.
CBT has five elements:
A. Introduction
B. Practical on-site training
C. Practical on-site riding
D. Practical on-road training
E. Practical on-road riding
If passed A1 Licence & Licence held for 2 years
If passed A2 Licence & Licence held for 2 years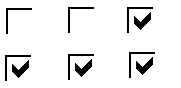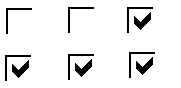 The Practical Tests
The test involves an off-road & on road riding test taken in two separate modules. All riders must have successfully completed their CBT (Compulsory Basic Training) & a theory test, before being allowed to sit modules 1 & 2.Once you've passed your CBT and theory test, you then have to take the practical tests.
Practical Test: Module One
Module one is conducted on an off-road site and usually lasts around 20 minutes. To pass riders must successfully complete the following manoeuvres:
wheeling the machine and using the stand

doing a slalom and figure of eight

cornering, hazard avoidance and controlled stop

U-turn

a slow ride

the emergency stop
There is a minimum speed requirement of approximately 32 MPH for the hazard avoidance & emergency stop exercises.You will ride either a left-hand or a right-hand circuit. The lay out can be found on the DSA website.You must pass module one before you are allowed to take module two.
Module Two
Module two is conducted on the road. Riders will be asked to complete at least 35 minutes of road riding in a variety of road and traffic conditions.You will also be required to complete normal stops and hill and angle starts.There is also an eyesight test and road safety questions.
The Motorcycle Test
The Motorcycle Test consists of 3 components : The Theory Test element which includes a multiple choice test and a hazard perception test: The Practical Test elements which include 2 Modules : The Off Road Test and The On Road Test. All riders must have first been awarded a CBT certificate. More detailed information can be seen below.
The Theory Test
You must have passed your theory test before you book your practical test.Even if you already hold a car licence you will have to complete the theory test to be able to ride a bike.The theory test is made up of two parts, a multiple choice test and a hazard perception test. They are both completed on a computer.Both parts of the test are taken on the same day. The questions in the multiple-choice part and format of the hazard perception part depend on what kind of vehicle you want to drive.
The Multiple Choice Test
You will be asked 50 questions in 57 minutes and the pass mark is 43 out of 50. These questions will be specific to bike riding.
The Hazard Perception Test
This involves watching 14 video clips and identifying the hazards shown in each. The key is to identify the hazards as early as possible and click at an appropriate time to score the maximum of five points. You need to score 44 out of 75 to pass.You must pass both parts of the test to be allowed to take your practical tests. If you fail either part you will have to take the whole test again.


You cannot ride these category of motorcycles on L plates on your own. You must be accompanied at all times by a qualified AMI instructor
BEGINNERS
MANOEUVRES / PRACTICAL TEST LESSONS
12 1HR LESSONS
EXPERIENCED
MANOEUVRES / PRACTICAL TEST LESSONS
6 1HR LESSONS
A. Valid insurance
B. Valid mot if required
C. Tax disc displayed
D. Vehicle not exceeding 50 cc (AM)/125cc (A1)
E. Displaying L plate to the front and back
F. Restricted to 28mph (AM) / 45mph (A1)
To be legal on the road you will also need:
EXPERIENCED RIDERS
1 DAY CBT COURSE
Max. 6 HRS
BEGINNERS &
EXPERIENCED RIDERS
1- 4 WEEKS
CBT COURSE
MANOEUVRES / PRACTICAL TEST LESSONS
1 HOUR LESSON
* Payable in advance CBT RENEWAL £125
BEGINNERS &
EXPERIENCED RIDERS
CBT
RENEWAL





BUY LESSONS